Purchasing a home can be one of your life's most exciting yet challenging times. Whether you are buying your first home, your move-up home, or relocating, there are many things to consider during the house hunt. One of the most important things to consider when purchasing your next home is the condition you want it to be in. Are you searching for a move-in-ready home or a fixer-upper?
For some homebuyers, the choice is easy. Some buyers want a turn-key home where all they have to do is move in. Other buyers crave a home renovation, where they can turn a blank canvas into their dream home.
For many, the answer is not so simple. Some buyers see opportunity in both solutions. Before deciding between a move-in-ready home and a home renovation project, here are some factors that need to be considered.
Consideration #1: Your lifestyle
In the past, fixer-upper properties were reserved for property investors and homebuyers who could not afford to buy move-in-ready homes. In recent years, attitudes have changed towards fixer-uppers. As home improvement shows grew in popularity and
home rehabilitation loans
became more readily available, home renovation became more easily accessible. As a result, more and more prospective homeowners became emboldened to purchase fixer-upper properties. In many cases, home renovations can be a great way to buy your dream home at a more affordable price. However, you need to consider certain aspects before putting in an offer on a fixer-upper.
What are your reasons for buying a new house in the first place? Is this house going to be your primary residence or your vacation home? How far away is your primary home if this is your vacation home? Do you have time to participate in or facilitate a home improvement project? If this is your primary home, has your family outgrown your current home? If you are part of a growing family with small kids, can you realistically take on a full-scale renovation?
Take your lifestyle into consideration before purchasing your home. A fixer-upper home could be worthwhile if you have the time and energy to take on a home renovation. If you do not believe you have the time or energy for a renovation, then a move-in-ready home might be the better option. What you choose depends heavily on what you can realistically take on.
Consideration #2: Your budget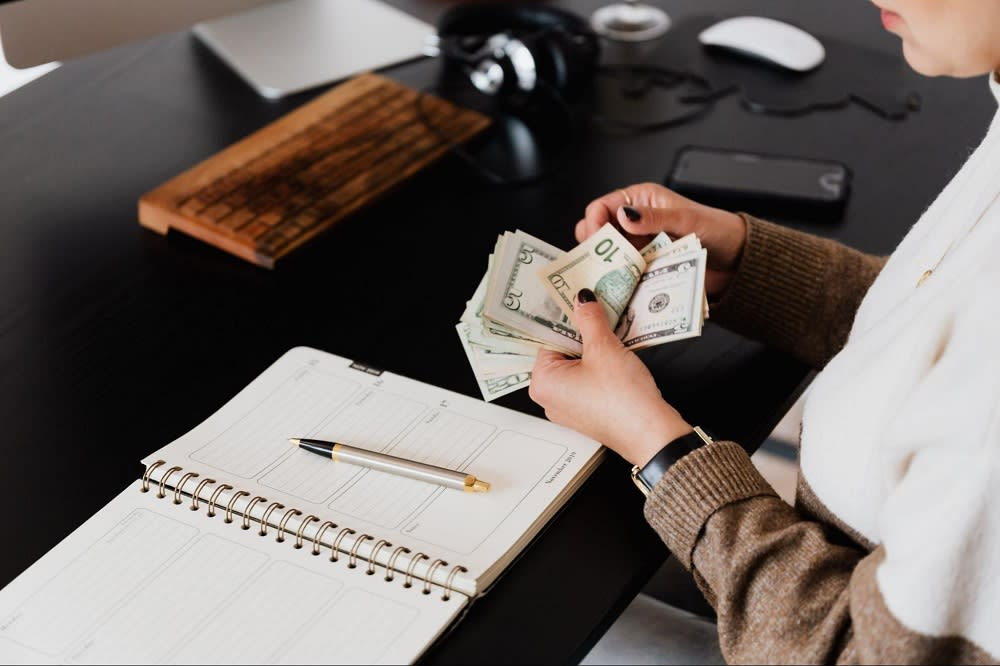 Of the many factors to consider in the Move-In Ready vs. Home Renovation debate, one of the most crucial is monetary. What is your budget for your new home?
On the surface, a home renovation seems like the more economical choice. Fixer-uppers are sold at lower prices because they need many repairs and updates. This lets homebuyers put
sweat equity
into their new properties. By purchasing a dated home that needs a kitchen remodel or a complete renovation, prospective homebuyers can invest money into these repairs, which can significantly increase the property's value. Moreover, homeowners can renovate fixer-uppers to suit their tastes. These two elements are two of the strongest arguments why choosing a fixer-upper can be tempting for prospective homebuyers.
Suppose you purchase a dated property in a hot real estate market, such as Incline Village or anywhere in the
Lake Tahoe area
. In that case, you can recoup an excellent return on your investment, especially if you choose to purchase a property in a desired location. Dated homes near Lake Tahoe, the ski slopes, an Incline Village championship golf course, or anywhere close to recreational activities can yield profits (especially if you plan to sell your home or lease it out for vacation rentals).
On the flip side, fixer-upper homes often entail many unknowns before renovations begin. Even with the most comprehensive home inspections, potential issues could be hiding behind walls or under the floors. If you have not budgeted enough for any potential problems arising in the renovation, it can spell disaster for you and your finances.
While move-in-ready homes are generally more expensive and leave less room for equity growth, they can be the right choice if you cannot afford to take on a full-scale renovation.
Consideration #3: Your skill sets

For many prospective homeowners, one of the most intimidating aspects of purchasing a fixer-upper property is the scale of work involved in a home renovation. Whether it's a long list of needed repairs or the potential expense of the project, many buyers are overwhelmed with the prospect of purchasing a fixer-upper home. For others, it can be an excellent opportunity to show off their DIY skills. If you have previous experience renovating properties or the skill sets necessary for repairs, you can save a lot of money purchasing a fixer-upper property.
On average, home renovation projects start above $10,000 and can cost hundreds of thousands of dollars, depending on the scale of the project. The majority of those expenses are for the cost of materials and labor. Homeowners who are well-versed in construction projects can save a lot of money on labor, which makes renovating a home more cost-effective than purchasing a move-in-ready home.
There is no one-size-fits-all guide when determining whether a move-in ready or a home renovation is right for you. So many factors come into play; it all comes down to your comfort level when it comes to purchasing the right home. Regardless of your path, one of the most important steps you can take in your house hunt is
hiring a local expert
to help you find the perfect Lake Tahoe home.
Are you ready to begin your house hunt?
Cole Mizak
is one of the area's premier Lake Tahoe real estate agents. Whether you're searching for Incline Village houses for sale or waterfront Lake Tahoe houses, trust Cole to help you find your dream home.
Contact Cole
to get started today.
*Header photo courtesy of Shutterstock