Incline Village is nestled along the northern shores of Lake Tahoe. Home to just over 8,500 people, according to a 2010 census, it is a haven for adventurers and people who enjoy the laid-back nature of lake living. With prestigious festivals and events taking place in this area throughout the year, there is never a dull day in this luxurious place!


Just next to
Incline Village
is the Sierra Nevada, which attracts a lot of snow lovers during the winter. Its secluded peaks offer thrill-seekers the opportunity to hike different trails, while the lake itself presents a chance for swimming, boating, and even fishing.
Incline Village is also the ideal place for anyone who loves opulent living to go to find a home. In 2021,
Forbes Magazine
disclosed that some of the wealthiest people were seeking homes in the areas around Lake Tahoe, with Incline Village being one of the most sought-after locations.
As a homeowner seeking to put your house up for sale in Incline Village, you must take advantage of the boom. But instead of committing the mistakes that often make selling a home a drag, consider how the most successful sellers have done it.
Why should you prepare an Incline Village home for sale?

One of the most important reasons you should prepare your home before initiating a sale is that it helps boost its value. Homes that are well-prepared tend to attract ready buyers and may even cause a stampede as people rush to make an offer. On the other hand, homes that are not well-prepared tend to attract little interest from potential buyers, which inevitably leads to a low valuation.


Another important reason you should prepare your home is that it makes it easier to market. When a real estate agent lists such a home on an online resource, the chances are that the house's beauty will strike many people. That means a lot of people will be making calls and seeking appointments for physical visits. As a result, you won't have to worry about waiting for years before getting a good offer. Instead, you may sell for a good profit within a few weeks.


Preparing your home also means putting something of high quality on the market. That has the net effect of building your reputation and that of your agent. If you want to sell another real estate property in the future, many people will find it easy to work with you.
How to prepare your home for sale in Incline Village
Below are some of the most important things to consider before listing any
Incline Village
houses for sale.

1. Declutter your home

When you finally put your Incline Village real estate up for sale, the chances are that potential buyers will want to pay a physical visit before they make their final decision. Naturally, one of the things they will be keen on is how organized the house can be.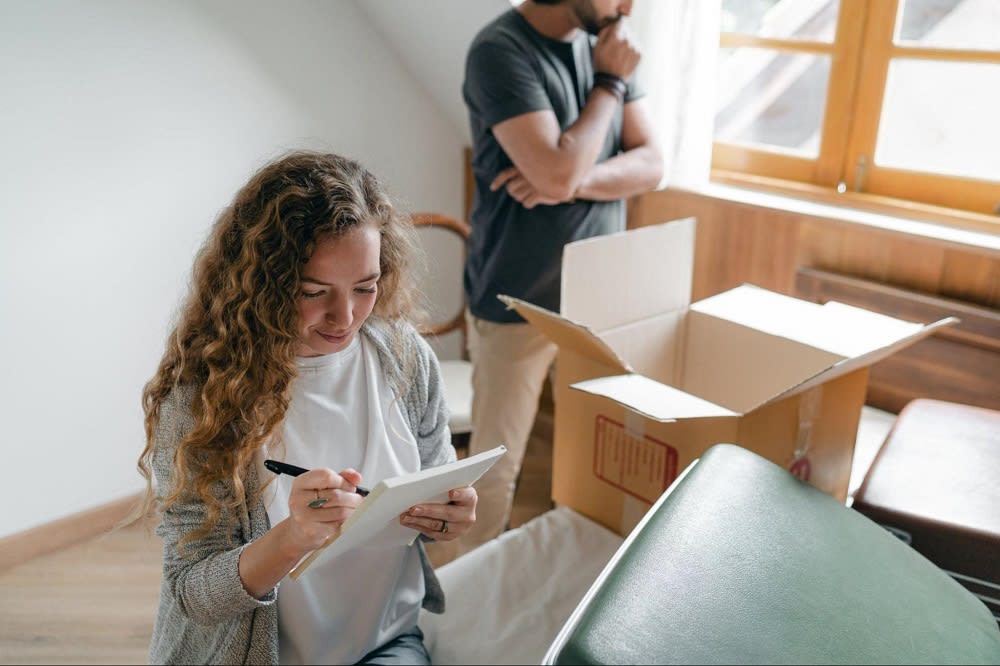 If you, therefore, have personal items in the closets, drawers, and on the walls, the chances are that they will put the buyers off. So instead of letting the house look cluttered, get rid of anything you do not need.
You can sell certain items and donate to others in case you feel sufficiently philanthropic. Remove any pictures of yourself and your loved ones from the walls because it often gives the home your personality, which is not ideal for those who want to make the house their own.


You can even go ahead and put some furniture and appliances into storage to create more space. Remember that because large pieces of furniture or big appliances tend to take up more space, they may give an impression that the house is smaller than it actually is.

2. Make the necessary repairs

Once you have taken out the unnecessary items, it's time to identify areas for repair. Regardless of how long you have owned the home, it is always prudent to check every part and mark the areas that require repair.


You can be sure that when potential buyers step into the house, they'll watch out for any damages. If they can identify one or two things that are not in good shape, they will either prefer another house over yours or propose a lower amount than what you are looking for.


Some of the most common damages in any home include the plumbing system, the roof, the basement, and the walls. The drainage system outside may also be clogged and can lower the value of your house for sale. Don't forget to examine the floors, doors, and windows, and carry out any necessary repairs.

3. Time to touch up and repaint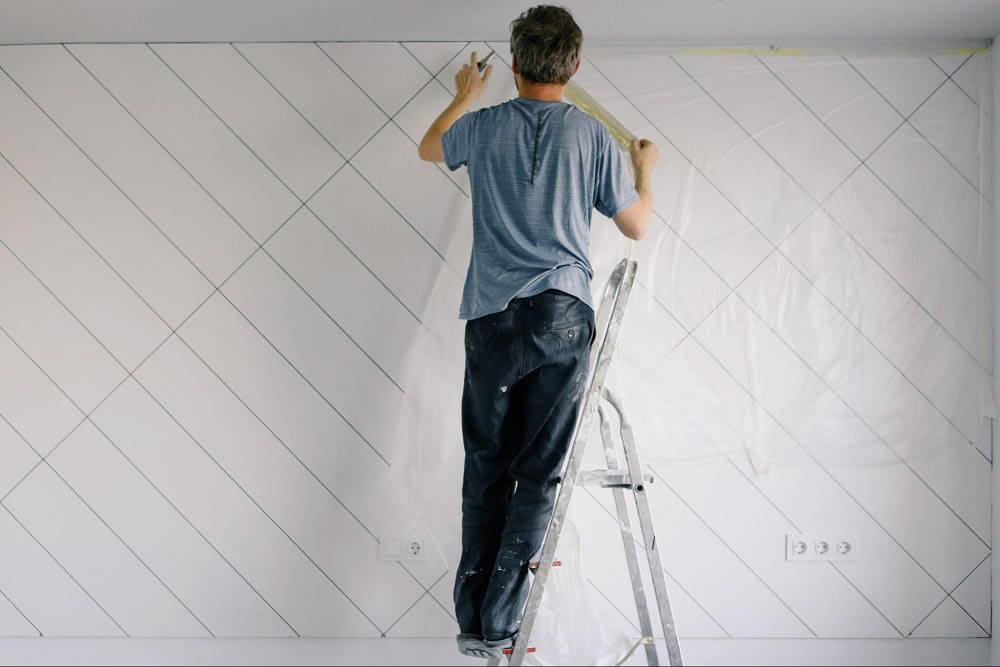 If there are extensive repairs to your home, stains and dirt will likely be littered everywhere. So don't sit back and relax; instead, carry out some touch-up work. Repainting the walls is always one of the most effective ways to make them look brand-new.
Choose neutral colors to let the potential buyer savor all the possibilities they can explore when giving the house their personal touch. At this point, you might want to replace the old appliances with modern alternatives just to give the home a modern appeal.


After all the paint and upgrades are done, ensure that the house gets a thorough cleaning. This will eliminate stains, dirt, and any odors that may put off potential buyers.

4. Think about first impressions

When potential buyers come to view the house, the first interaction with the property is the exterior. The house's overall look from the outside can strike them as excellent or below expectations.


To ensure that you create the right impression, don't forget to carry out repairs on the outside. For example, if the roof is too old, take it down and replace it with something more appealing. You should also repaint your front door and replace your welcome mat with something modern.


If you want to go all the way, plant some beautiful flowers on the front lawn and in the backyard. You can also include hanging plants to give the house a touch of nature. Other things you could consider doing include:
Installing a new doorknob or kickplate
Upgrading your mailbox
Adding address numbers to your home or curb
Upgrading your garage door
5. Stage your Incline Village home for sale

Once you have fixed the exterior part of the house, you need to start thinking about how to stage the home. Staging involves upgrading furniture or reorganizing items within rooms to make the living space look welcoming and cozy.
Setting a fluffy rug under the table, changing cushion covers, and replacing worn-out decorations can be affordable ways for you to make any living space look fantastic.
You can go through various online resources or watch YouTube programs that provide educational information on staging. That way, you'll be able to get the inspiration you need to stage your home successfully.

6. Work with Cole Mizak

Once you are done preparing the house itself, the next stage is to get someone who can help you get things done quickly and effectively. Cole Mizak is what you need to get the selling process rolling.


He has a vast network of partners and potential homebuyers for a start and can quickly get in touch with their contacts and let them know that your house is up for sale.


Another thing that an agent can help you with is information. You probably don't know everything about the laws and regulations that govern the sale of new or old homes. Professionals stay updated regarding the latest developments and can therefore ensure that you remain compliant with the law at all stages.


He can give suggestions to ensure that you maximize the sale of your property. The agent sifts through various client proposals and chooses the one that is most likely to offer good returns for you.


It is equally important to note that a real estate agent has experience selling homes. Therefore, he can help you identify areas where you may have failed to create the correct impressions. He can also offer a better presentation to clients because of his vast knowledge and experience in dealing with property in the Tahoe Lake region and Incline Village specifically.
The bottom line
Whether you are putting up a
home for sale in Incline Village
or have a condo for sale in Incline Village, the key is to prepare well. The good news is that preparing the house does not have to be expensive. Instead, you can decide to be creative and get the task done on a budget.