Do you want to invest in real estate but are unsure how to start? Have you recently bought your first home and are wondering what is next? Investing in real estate has always been a lucrative business with many options. Read on to find out some of the best ways that you can make your next move as an investor.
1. Buy your first home
By far, one of the most popular ways to invest in real estate is to buy a home. Whether a first home or a second one, buying a house is a great way to earn equity as you make monthly payments. In addition, you can expect the property to appreciate over time consistently. The appreciation rate can differ depending on the location. For instance, the appreciation rate for homes in Tahoe City, CA, has
increased by nearly 152%
over the past 20 years. Homes in Truckee, CA, have performed even better, with an
increase of 177%
. With the potential for home values to rise steadily over time, buying a home is generally regarded as a safe investment – and it is often the first step for many investors and homebuyers.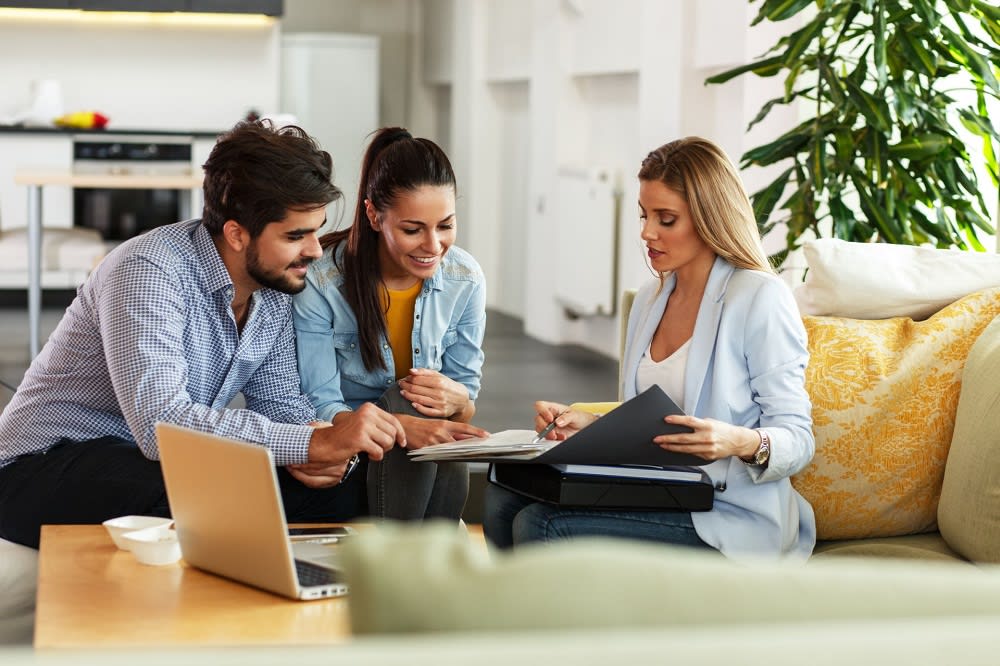 If you are also interested in buying a residential property, you must work with an expert agent who has in-depth knowledge of the location and the real estate market to determine if the property would be an excellent investment in the long term. For instance, you might consider buying Truckee houses for sale as a great investment with rising home costs over the past few years, top-rated schools, and access to dozens of amenities. When determining if the property is profitable, it is necessary to research the area to determine the likelihood of rising home values over the next decade or two.
2. Purchase rental properties
Buying a home to live in can certainly pay off over the course of many years. You can capitalize on this by using it to produce income. Whether you wish to turn your primary residence into a rental property or buy a second home, you can profit from these income-producing properties. Like a primary residence, you will gain many of the tax and property advantages of owning a home, such as earned equity and rising home appreciation rates. In addition, as a rental property, there is the potential for earning a consistent income.
However, as an income-producing property, you must stay up-to-date on the local laws and treat it as a business. You must apply for a rental permit annually as a short-term rental owner. Short-term rental properties are usually subject to more regulations than primary residences. For example, short-term rental properties are allowed in Tahoe City but only in certain tourist areas. Furthermore, houses in Tahoe City have to be separated by at least 500 feet from another pre-established rental property. If you are considering buying rental property in Truckee, you must wait
365 days before applying
for a rental permit. With many regulations on short-term rental properties, it is helpful to consult a real estate agent before becoming a rental property owner. Despite the often stringent regulations, owning a short-term rental property can be quite a profitable income-producing investment.
3. Fix and flip houses
If you have an eye for spotting properties that have potential, then you might want to consider flipping houses. Flipping houses is when a homebuyer or investor buys a worn down or older home, renovates it, and then sells it for more than the original price. By strategically identifying the right home to flip, determining what renovations need to be done, and then selling it, investors can often profit considerably from flipping houses. At the beginning of 2022,
nearly one in ten homes were flipped
, the highest number since the start of the millennium. If you are knowledgeable about the real estate market and have a knack for interior decorating, then flipping houses might be suitable for you!
4. Real Estate Investment Trusts (REITs)

Whether you are new to investing in real estate or you wish to add additional investments to diversify your portfolio, you might want to consider including Real Estate Investment Trusts (REITs). REITs are modeled after mutual funds in which various real estate properties are funded and financed by many investors. Unlike buying a home or investing in a rental property, you do not need a considerable cash flow to start. Instead, you would buy some shares or bonds for various residential and commercial properties. While you won't be able to own these properties outright, you can expect to earn cash flow through dividends that are usually much higher than other investment options. However, these dividends are often taxed as regular income. You also cannot expect a high appreciation rate like you would be able to when buying an investment property. In general, REITs are a great way to begin investing in real estate for beginners or even to add to an existing portfolio for diversification for experienced investors.
5. Crowdfunding real estate platforms
Another way that you can diversify your real estate portfolio is through crowdfunding real estate platforms. Crowdfunding real estate offers companies access to the capital they might not otherwise have. As for investors, they have the opportunity to become shareholders of a major corporation or business. Becoming an investor in a crowdfunding real estate platform requires a longer time commitment and a minimum start-up capital. Furthermore, these platforms might require a minimum annual income or a specific dollar amount of assets.
For however long you choose to invest in these vast developments, you will earn a share of the amount you initially contributed. You might want to know that there are specific management fees and withdrawal penalties. This investing type is much more extensive, but the rewards could be potentially profitable over time. To determine if crowdfunding real estate platforms would be an excellent investment to add to your portfolio, consult your real estate agent, who can advise on what platforms would fit your needs.
Interested in learning more about the varied real estate investment options available? Do you want to get started buying houses for rent in Tahoe City, CA? Schedule a consultation with trusted real estate advisor
Cole Mizak
, who can provide expert guidance on everything from the competitive real estate market to buying a luxury home. Cole will work with you to help you find the perfect investment property!