For decades, Lake Tahoe has been a magnet for visitors from around the world who travel miles to enjoy stunning lakeside views, a cozy and luxurious lifestyle, and serene waterfront villages. However, one community, in particular, stands out.
Zephyr Cove
, a full-service resort town tucked into the southeast coast of the lake, is the highlight of them all. Featuring a full suite of summer and winter recreation activities, dozens of restaurants, beach access points, and even a historic paddlewheeler cruise, Zephyr Cove is a
must-visit locale
for lovers of Tahoe Lake. Keep reading and explore all that Zephyr Cove has to offer.
M.S. Dixie II Paddlewheeler Cruise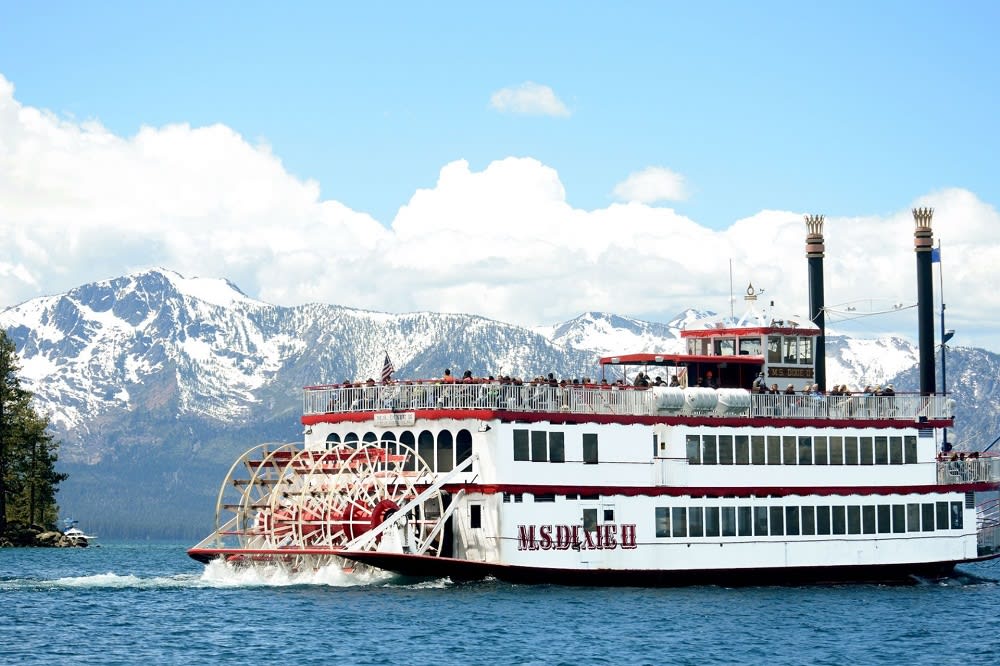 Photo courtesy of Zephyr Cove

One of Zephyr Cove's most well-known and charming eccentricities, the historic M.S. Dixie II paddlewheeler cruiser cuts quite an impressive figure on the south shore of Lake Tahoe. This 500-passenger vessel is available year-round for cruises during the day, as well as provides opportunities for candle-light dinner cruises and private charters. With a climate-controlled interior, a full-service food and drink menu, and expansive seating inside and out, the M.S. Dixie II is something you must experience first-hand to truly marvel at.
For those looking for an even more luxurious outing, the beautiful Tahoe Paradise yacht is also available for groups of 25 to 90. This upscale vessel houses a full bar, two-story window-lined dining and seating options, and the exclusive
Sipping at Sundown Cruise
, a local favorite.
Lake Tahoe Golf Course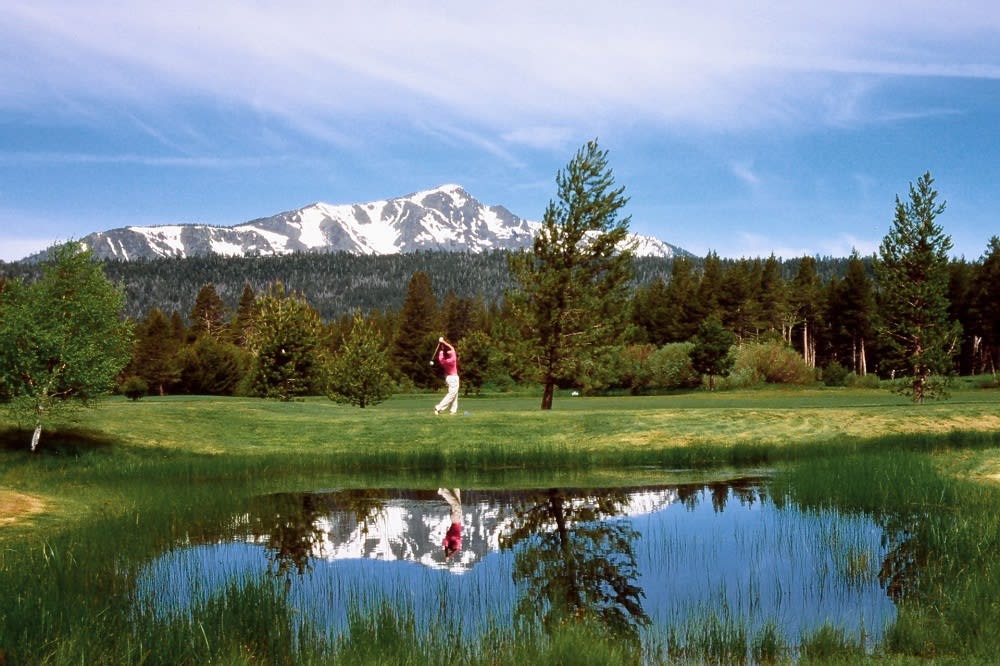 Located only minutes from Lake Tahoe's popular South Shore and the Zephyr Cove area,
Lake Tahoe Golf Course
is the premier golfing destination for visitors to the lake. It features a complete 18-hole course that offers challenges for all skill levels. With practice facilities, local wildlife and waterfowl that give the course its signature character, and event space for weddings and private events, there's something for everyone here. Its natural mountain meadow setting has been attracting championship golf organizers and players for years, but it still stays true to the humble, welcoming Lake Tahoe
way of life
that makes the area such a charming slice of life for visitors.
Tahoe Angler Sport Fishing
While many Zephyr Cove visitors are content to enjoy the waterfront from the comfort of its many beaches and lakeside restaurants, some visitors crave the adventure of fishing its depths. The many angling and
sport fishing
opportunities are something of a local secret, yet more and more fishing enthusiasts are attracted to Zephyr Cove every year. Mackinaw Lake Trout are perhaps the most popular local species, but there's much more to discover than that. America's top alpine lake is easy to explore with all-inclusive pole, tackle, and bait supplies, expert staff, provided breakfast and lunch options, and much, much more.
Snowmobiling and Snowshoeing Tours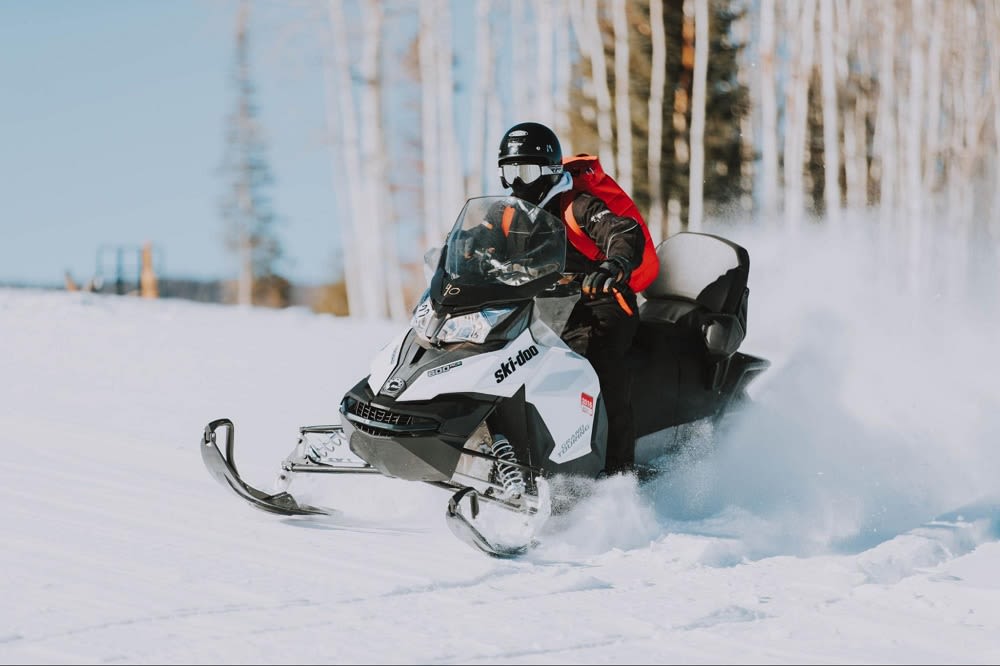 If you and your family are more winter than summertime travelers, Zephyr Cove has you covered. There are nearly a dozen scenic snowmobiling and
snowshoeing adventure
outfitters in the area, all with world-class tour leaders and hundreds of acres of untouched powder to explore. Guide services like Tahoe Outdoor Adventures provide guests with award-winner tours that take you off the beaten path and into the rarified air of
Mt. Tallac
and the surrounding area. Trekking poles are included on the tours, which average two and a half hours, and there are a variety of hikes available for visitors of all skill levels.
Zephyr Cove Stables
Guided horseback riding
at Zephyr Cove has been a local institution since 1987, and it's only continued to grow in popularity over the years. Exploring the High Sierra wilderness has never been more accessible than on the back of a trusty steed, guided by a knowledgeable staff of local riders. One-to-two-hour rides take off from basecamp from Spring through the Fall, with the popular dinner ride setting out at 5:30 pm and returning home at 7:00 pm. Featuring a rustic steak and chicken menu, stunning lake views, and memories to last a lifetime, exploring Zephyr Cove on horseback through the Stables is a must-try.
Polaris Slingshot Scenic Drives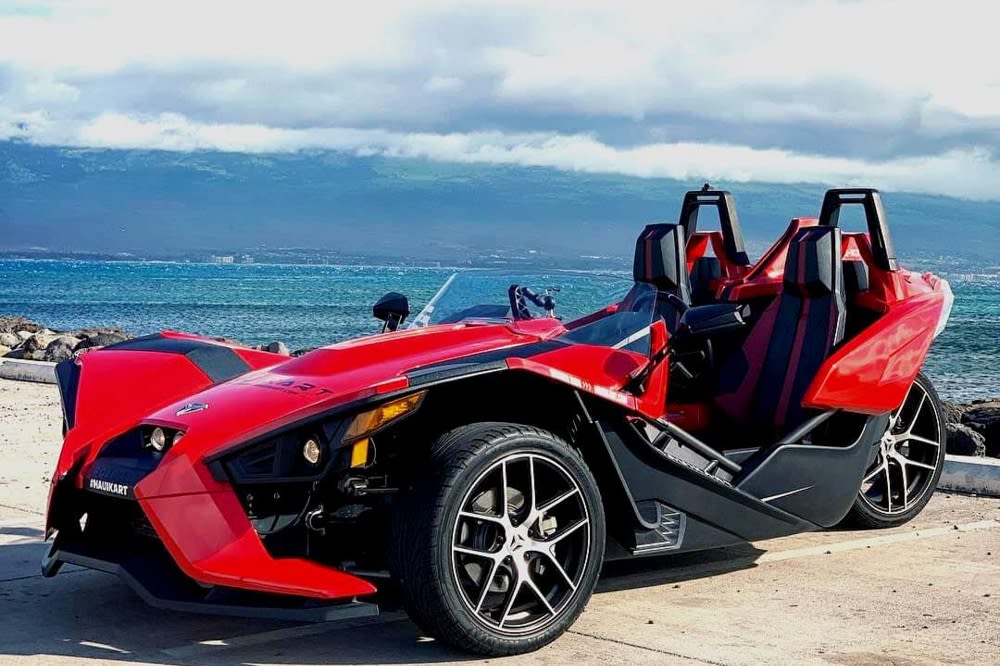 Photo courtesy of Polaris Slingshot
If you're never one to miss out on a heart-racing adventure, then the swooping and swerving mountain roads of Zephyr Cove are something to behold. Visitors must be 25 or older and have a valid driver's license to reserve a rental. During the adrenaline-packed four-hour tour of South Lake Tahoe, visitors can rent a special two-seat Polaris Slingshot and zip around the 72-mile circuit. The self-guided tour stops off at
Emerald Bay
– one of the most-photographed locations in the state – as well as Hope Valley and Virginia City. Buckle up and get an adrenaline rush with this once-in-a-lifetime high-speed experience.
Concerts at the South Shore Room
In nearby Stateline, Nevada,
Harrah's Lake Tahoe casino
and resort features one of the area's premier concert and performance venues in the famous South Shore Room. Come enjoy live music year-round, from country and blues tunes to world-renowned classical music orchestras. The venue takes pride in booking a wide range of performers, so it's worthwhile to check in to their upcoming events regularly when visiting the
Zephyr Cove area
.
Paddleboard Excursions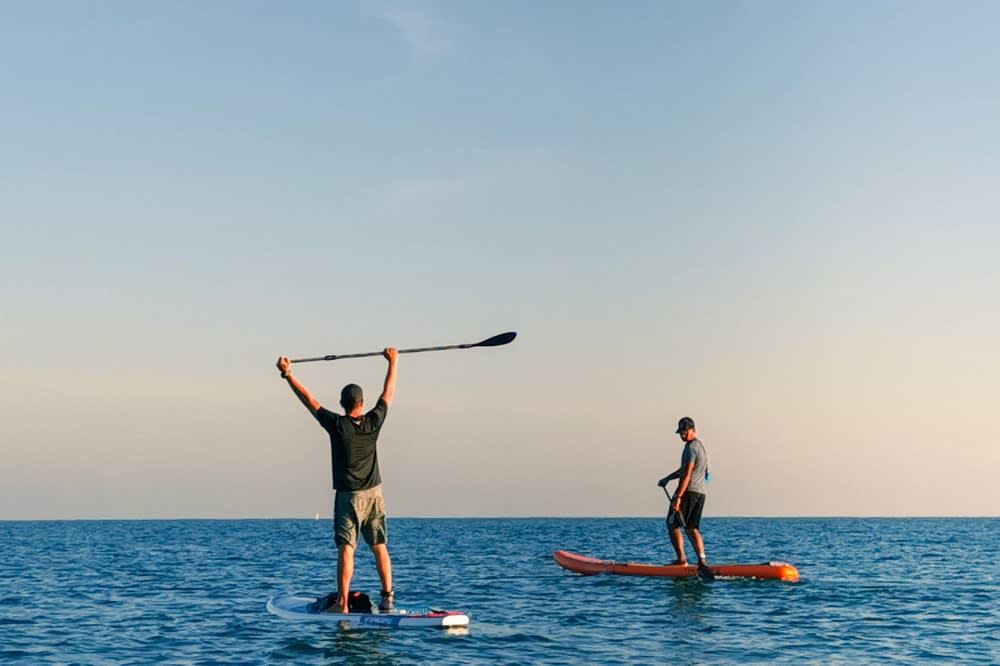 The
popularity
of paddleboarding and stand-up paddleboarding sports have skyrocketed in the last ten years, and Zephyr Cove has indeed taken notice. Nothing beats exploring Lake Tahoe from your seat on a paddleboard, and visitors have waxed poetic about the crystal clear waters of the area for good reason for years.

Whether you prefer standup paddleboarding, traditional setups, or kayaks, there are plenty of outfitters that are happy to help get you out on the water. What's more, many excursions feature no-hassle "grab and go" rentals that offer universal soft boards that fit on most automobiles and don't require reservations before visiting. Small group guided tours are also available.
Sunset Hike and Photography Trips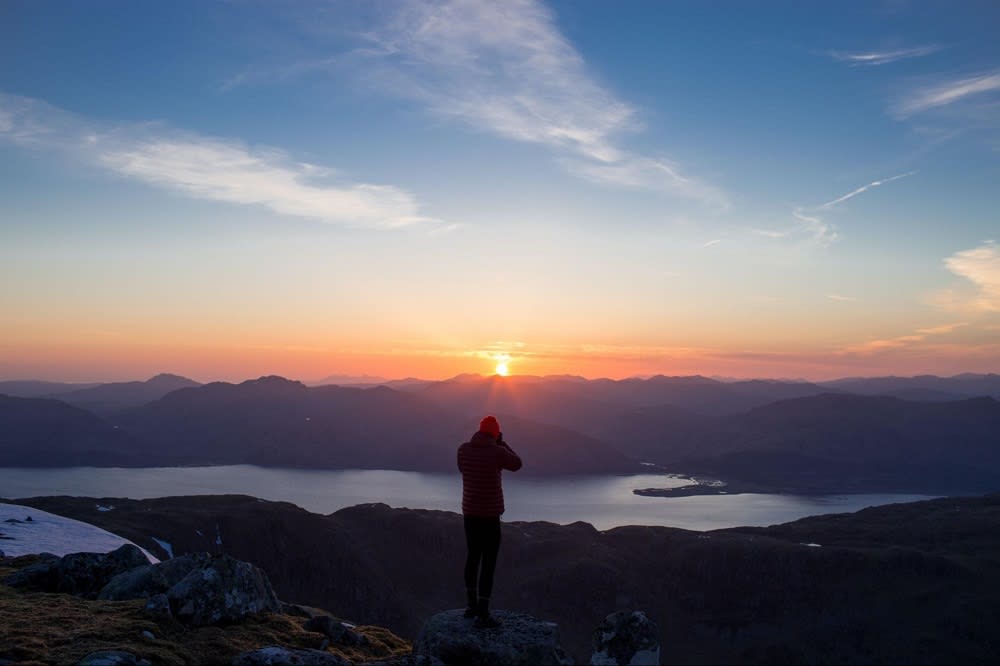 If you're visiting Zephyr Cove to take in the sights of one of North America's most pristine remaining natural waterfronts, don't forget to take advantage of the area's many photography tours. These exclusive small group tours go where the large tour groups can't go. Bring your phone or camera and a good pair of hiking boots and stroll around the valley's most remote and spellbinding areas in a two-hour circuit jam-packed with photo ops. The expert tour guide will lead you to dozens of sunset vistas perfect for engagement, elopement, and anniversary photos that will capture memories worth a lifetime.
Clearwater Kayak Tours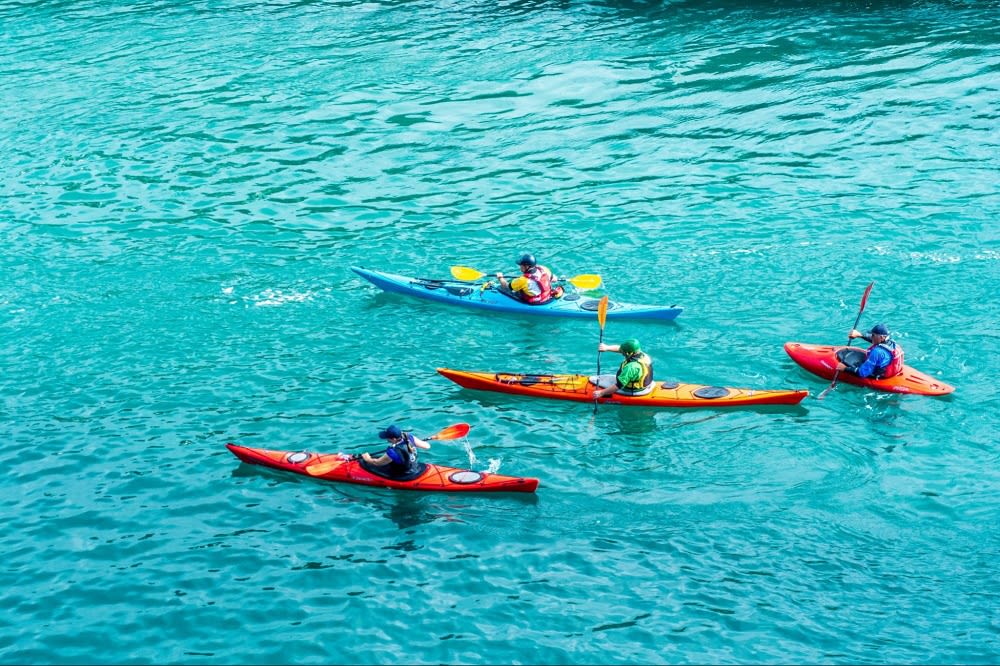 Lake Tahoe is known around the world for its crystal clear waters and calm, unruffled lake surface. This makes the Zephyr Cove area a unique opportunity to commune with nature first-hand in the seat of a kayak.
Clearly Tahoe
, one of the area's leading guided kayak tours, provides visitors with a suite of transparent vessels that one can gaze through directly into the water – exploring depths of as much as 65 feet. Tours average one and a half hours and meander around the area's boulder-lined coasts and into the center of the lake, where 360-degree views of the valley offer jaw-dropping landscapes year-round.
Ski Bike Rentals
For a newer and more eccentric experience of Zephyr Cove in the winter, try out the area's
Ski Bike
rentals. A unique blend of upright bike riding and skiing on the slopes of South Lake Tahoe, Ski Biking is one of the most cutting-edge winter sports to hit the lake in recent years. Local outfitters provide basic demos on proper form, loading and unloading the bikes, and best practices for when you're ready to jump on the saddle and zip around the snow for yourself. If you're accustomed to an active lifestyle and willing to try something new, come see what this winter sport is all about!
Zephyr Cove Disc Golf Course
The Zephyr Cove Disc Golf Course has been attracting the country's top professionals and casual enthusiasts to its six fairways for years. A kid-friendly and relatively low-cost adventure, this 18-hole course is centrally located in Zephyr Cove Park at a breath-taking elevation of over 5,000 feet. Whether you're new to the sport or an experienced player, this
disc golf course
has something for everyone, including practice holes, drinks and amenities, and experienced staff to help answer any questions.
Contact a local real estate agent today
Have any more questions about Zephyr Cove and the many, many recreational activities to enjoy in the area? Look no further than
Cole Mizak realty
for all the local insights on Zephyr Cove, including homes for sale in nearby Incline Village, Truckee, and Tahoe City.