Are you thinking about listing your home for sale? Are you wondering what home improvement projects can bring the greatest return on investment (ROI)? If so, read on to find out what projects can improve your home's value – many of them are simple and easy to do yourself!
1. Work on your curb appeal
First impressions are important, and this is especially true in real estate. Whether you plan on selling or want to increase your home's value, how others initially see your home can impact their overall impression. You could
sell up to 7% more
on your $1,000,000+ luxury homes with excellent curb appeal. You can have magnificent curb appeal by simply doing essential lawn maintenance. For instance, in Tahoe City, CA, many homes feature impressively well-manicured lawns, tall trees, expansive driveways, and neat walkways. Consider doing simple landscaping measures such as mowing your lawn, pulling weeds, pruning trees, and trimming back hedges, which can give you a
100% ROI
. Consider also power washing your driveway and installing outdoor lights to improve the overall look, visibility, and value of Tahoe City homes for sale!
2. Replace the garage door
Another essential component to curb appeal is the garage. The garage is important because it is the most prominent part of the exterior for many homes in Nevada and California. Because of its size, when a garage door looks worn, broken down, or outdated, it could create a negative first impression in many home buyers' minds. While you could consider painting and repairing your garage door, replacing it might be more effective. Specifically, you will most likely get most of your money back with a nearly
94% ROI on a garage door replacement
. When selecting a new garage door, consider a durable and insulated model so that it can be built for the long haul and withstand those snowy and cold winters around Lake Tahoe. With a beautiful new garage door, many buyers will have a positive first impression of your home from the initial viewing.
3. Add manufactured stone veneer
One of the simplest ways that you can elevate and boost the appeal of houses for sale in Incline Village, NV, is by adding manufactured stone veneer. Many homeowners choose to install manufactured stone veneer to help accentuate certain home features or steer buyers' eyes toward a specific direction, usually installing it as a kitchen backsplash, around a fireplace or entryway, and along the exterior siding. For example, this
single-family Incline Village, NV, luxury home
uses manufactured stone veneer around the fireplace to accentuate the focal point. Many buyers love homes with manufactured stone veneer – and you can even expect to get a
92.1% ROI
on your home!
4. Consider a minor kitchen remodel
Besides the living room and master bedroom, the kitchen is the most important room to stage, according to
35% of buyers
. The kitchen is where memories are gathered as family members indulge their senses with the tantalizing aroma of delicious home-cooked cuisine. As such an important room for the family, you might consider adding a few updates to your kitchen. While it might be too extensive to do a complete kitchen remodel, you could opt for a few minor upgrades. For instance, consider replacing worn-out flooring, updating light fixtures, adding a new backsplash, and repainting with neutral colors to help to boost the
ROI of your home by 72%
. Potential buyers interested in a luxury home around the picturesque Lake Tahoe will love a refreshed kitchen with plenty of light, new cabinetry, and new flooring.
5. Add minor updates to the master bath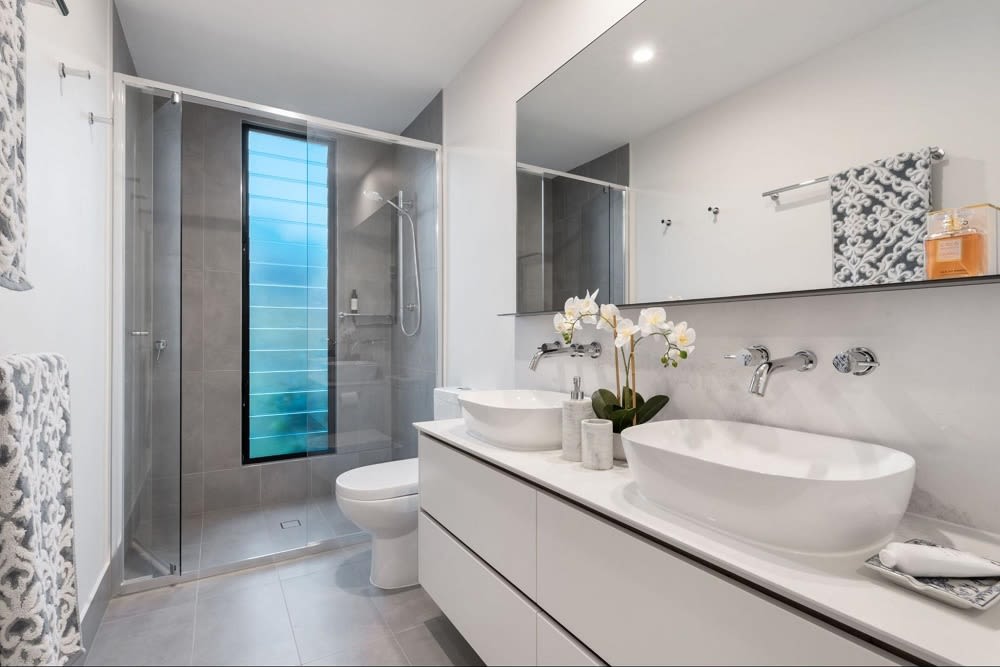 Another area in the home that you should consider adding minor updates to is the master bathroom. You could update the light fixtures, paint the cabinets, and even replace the vanity. By making small changes to the master bath, you can make it appear brand new. People searching for houses for sale in Incline Village, NV, tend to seek properties with new and improved bathrooms. Plus, you can expect a potential
ROI of 102%
after adding minor updates to the master bath!
6. Replace the windows
Whether you live in Tahoe City, CA, or Incline Village, NV, many of the luxury homes have expansive windows to offer panoramic views of the gorgeous forest. Thanks to the many beautiful trees near these luxury homes, the homes might feel colder. This means that you might want to ensure that your windows are energy efficient and have sufficient insulation. Replacing the windows can offer up to an
85% ROI
. Other benefits include reduced energy costs and better protection during brutal storms and winds. Furthermore, new windows offer the best vantage point for getting a front-row seat to the spectacular forest views in the area!
7. Build an outdoor living space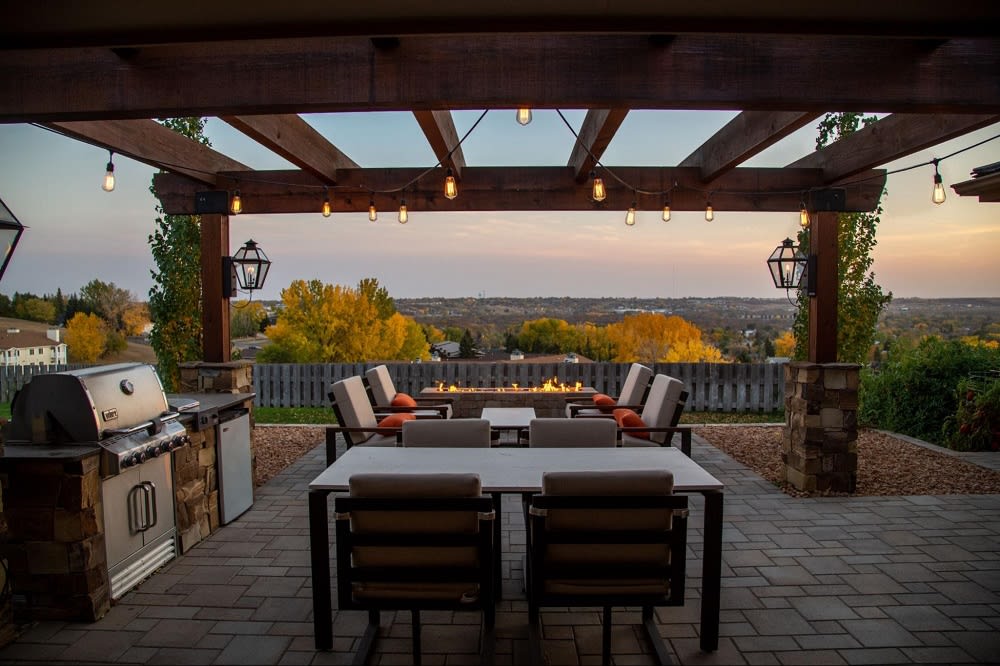 Particularly since the past few years, there has been greater demand than ever for outdoor spaces to dine, cook, and lounge. In general, adding a patio space can bring an
ROI of at least 80% and redesigning one 500%
. When (re)designing a patio space, you could add various sought-after amenities such as outdoor kitchens and firepits. Consider also adding a seating area and outdoor lights for those evenings when you wish to entertain guests or lounge with your family. For instance, consider this
Tahoe City, CA, single-family home
with a spacious private deck and outdoor kitchen. Homeowners can enjoy the gorgeous forest views and native wildlife and plants while having dinner out on the patio. By adding an outdoor living space, you can entice homebuyers to enjoy the brilliant outdoors and wooded surroundings that Tahoe City, Incline Village, and everywhere in between are well known for!
Considering selling a home in Incline Village, Tahoe City, or anywhere in between? Speak with an expert luxury real estate agent! Contact real estate agent
Cole Mizak
who can provide expert guidance on everything from executing innovative marketing strategies to selling a home in a competitive market. Cole can help you sell your home for top dollar.