Real estate agents around the country have noticed an uptick in bidding wars recently, and this situation is only becoming more and more common. It's true that the current state of the real estate market is the main determiner of whether your home will close with a sale price that's acceptable to you. However, there are a few key strategies that all savvy sellers should keep in mind whenever they encounter a hotly contested bidding environment. Read on to learn all the ins and outs of managing a bidding war for your home.
Learn more about the prospective buyers

As a home seller, managing a bidding war on your newly listed property can be stressful – and sometimes downright overwhelming – especially if you and your real estate agent weren't properly expecting one. Nevertheless, the first step to navigating this market opportunity is to learn as much as possible about your prospective purchasers. To start, you'll want to collect some thorough research on their financial background.


Request information about their lender and the terms of their mortgages, and inquire about any pre-approval letters they might have submitted in advance. Read up on their
debt-to-income ratios
. Ask them about their aspirations for the property and whether they're willing to be flexible with the closing date or any of the terms of the sale. It's always worthwhile to ask these questions well in advance in order to weed out the serious buyers from those who have just expressed a passing interest.
Compare the terms of each offer carefully
Negotiating the terms of a high-demand
bidding war
often involves dealing with less absolute situations than full cash deals and perfectly qualified purchasers, so you'll want to spend time early on to compare each bidder's offer on its own terms. An experienced real estate agent can be an invaluable member of your team in these cases. The best offer may not be the highest, and cash offers often come with their own series of contingencies that can quickly have you putting them at the bottom of the list.
Check your bidders' credit history and inquire about their past investments to ensure that they're qualified and in a stable financial environment. Next, make sure you know about the details of the sale. If you're a member of a condominium board, a co-op, or a homeowners association, don't forget to factor those additional fees into the overall value of each bid.
Stay in touch with backup bidders
Bidding wars can sometimes turn into long, drawn-out processes that commonly see high bidders
walk away
, low bidders reassessing their interest, and anything in between. That's why it's key to remain patient for the long haul and not to burn any bridges with potential buyers who may not appear as qualified today as they would tomorrow. Be sure to leave the door open for sizable swings in the housing market that may invite new buyers to the table.
High-dollar bidders may step away from negotiations for unforeseen reasons, including sudden changes in their financial health, readjusted property valuations, and many others. Sellers' markets, in which demand exceeds the supply of available homes on the market, do indeed increase the chances of a bidding war. Still, it's smart to play the long game whenever the number of bids starts to pile up.
Be a smart negotiator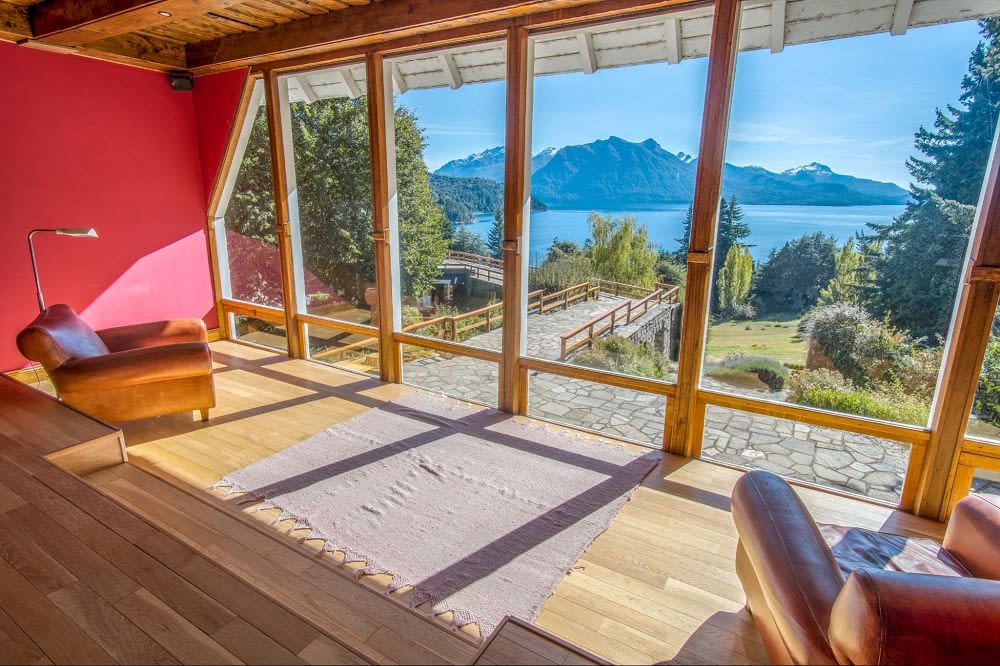 Generally speaking, there are four actions that can take place when a seller encounters a bidding war on their home. One can:


Accept an offer
Negotiate with several buyers
Reject an offer
Return to each bidder for their "best and final" offer
This last scenario is perhaps the most important to understand before going into a negotiation with several competent and qualified purchasers. A "best and final offer" provides you, the seller, with a clear statement of what each prospective buyer is willing to pay or put down as a payment on your home.
Another thing you can do – and which is becoming more and more common every year – is to ask bidders to include an
escalation clause
in their offer. This means that any given buyer will promise to increase their offer up to a given cap price in case another competing bid falls above their own. As always, the best plan of action is to remain neutral throughout the bidding war and to allow purchasers to feel out the competition and weigh their options before returning with a new bid.
Put a high value on cash offers
There's a certain truth to the fact that significant cash offers provide the seller with a lot of distinct advantages over dealing with bidders who have contingencies attached. A cash offer is preferable for many reasons, and it's worthwhile to take them seriously if the purchaser has good
financial health
. Some of the most common benefits include:
Avoiding lengthy loan and mortgage arrangements
Shortening time on market
Raising the stakes for fellow bidders
Closing the sale faster by not worrying about home appraisals
Despite the obvious upsides to dealing with cash-only bidders, it's important not to get tunnel vision with an attractive but below-listing price cash offer. Over the course of an
average bidding war
(which lasts approximately one and a half to two months), there are many moving pieces that can change the quality of a bid overnight. Treat all bids as equally suitable at first, then get more critical once the purchasers decide to get serious with their offers later on.
Consider non-contingent offers
In addition to cash offers, you're liable to encounter a host of different contingencies tied to many of your other bids. Plenty of prospective buyers and sellers will only sign real estate contracts if a home inspection,
home sale contingency
, or certain financing contingencies are agreed to. Buyers can make their offers more attractive by waiving some of these, so don't forget to let them know if you're willing to entertain these kinds of negotiations.
Generally, the fewer contingencies you can agree to, the better. You're still likely going to need to complete a home appraisal to meet certain buyers' demands, and it's also possible that a buyer is selling a home of their own while bidding on yours. In the last case, we suggest avoiding such buyers because they can lead to an extended time on the market as you await their own home sale.
Get an earnest money deposit
It's essential to understand exactly how much
earnest money
(usually somewhere between one to five percent of the list price) a prospective buyer is willing to put down on your home. What's more, you should discuss this figure as early as possible. An earnest money deposit not only helps you gauge each bidder's seriousness in the bidding war but also gives you invaluable leverage in case the buyer violates a contract term.
A slightly lower bid with a high earnest money deposit is usually preferable over a slightly higher offer without a strong deposit. As always, consult a local real estate agent for advice on balancing the pros and cons of these often touchy situations.
Always request a pre-approval letter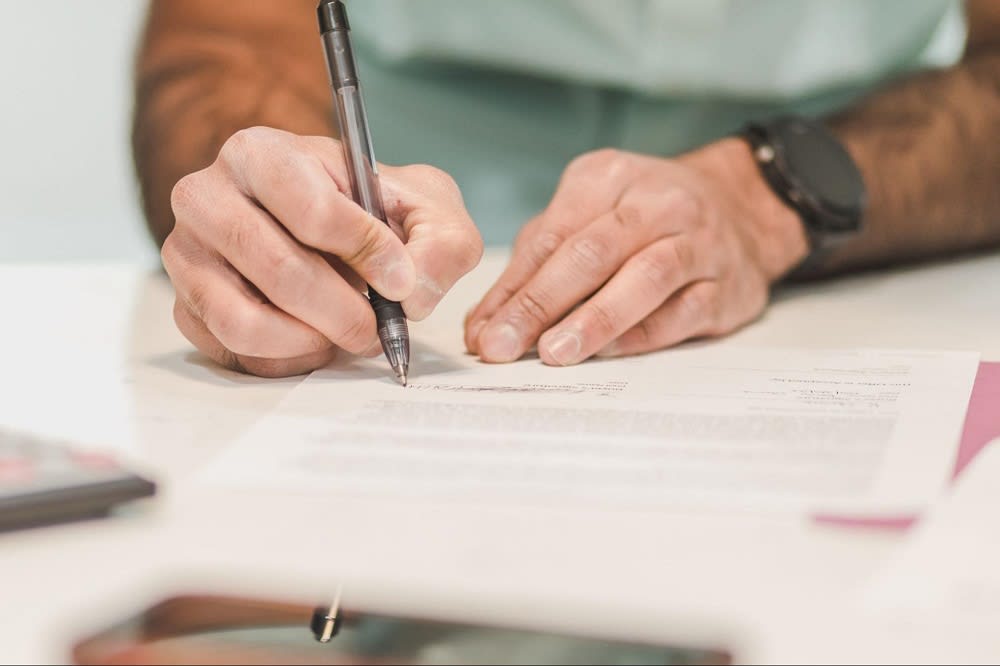 After you've narrowed down the field of qualified bidders in your bidding war to those who express a serious investment in the property and sound financial backing, you should always reach out for a pre-approval letter from their lender of choice. Make sure that you read over the terms of their mortgage lender's document.
Some banks send sellers
"pre-qualification" letters
in lieu of the agreement that the buyer has been approved for a loan. These forms don't usually indicate that a buyer is 100% eligible for a loan. A letter of pre-approval is the gold standard for sellers to ensure that a buyer has good credit, a stable income, and lasting employment, and it's advisable to reject most bidders that fail to supply one.
Find an agreed-upon closing date
Throughout the course of an extended bidding war, one of the most essential facets of the sale is the closing date. That's why targeting a date that works for you and your agent's schedule is vital. Each agent will have their own preferences, and areas as diverse as Burnt Cedar Beach, Tahoe City, and
Incline Village
houses for sale each have their own optimal closing dates depending on the season, demand, property, and other factors.
Let your realtor know in advance how long you're willing to keep the house on the market. If you're expecting a bidding war, it can be beneficial to draw out this period in order to attract more cross-client negotiations. At the end of the day, it's still up to the seller to determine the terms of the deal, and it's important to remember that you're ultimately the one who calls the shots.
Contact a real estate agent with any questions
Are you planning on selling your home in Truckee, Zephyr Cove, Incline Village, and the surrounding area? If you have any additional questions about bidding wars or other topics, get in touch with a
Mizak real estate agent
today!