It's hard not to fall in love with
Incline Village
, home to some of the most sought-after real estate in the southwest.
Incline Village is an exclusive neighborhood in Lake Tahoe made even more special by offering semi-private beaches and an array of amenities for residents and their guests. Beachfront homes look out over Crystal Bay, the epitome of luxury, often drawing design elements from the mountains that surround the lake. An occasional ultra-modern home will pop up, fitting in just as well with the neighboring properties, thanks to the myriad of architectural styles lining the beach.
While this community is certainly idyllic, it's important to note that Incline Village lakefront homes for sale come with a set of rules and regulations, called
covenants
. These guidelines limit certain regulations about buying your own home.
Rules for Incline Village residents

While most homeowners' associations can have truly tough rules — we've all read stories about the HOA president who cut down a mailbox that was just a smidgen too tall — Incline Village has only a handful of rules, including this sampling:
You may only drive golf carts on roads and on the owner's property, unless they are guests at someone's home. The takeaway here is that golf carts can be driven on the road in true resort-town fashion.

Hunting and firearms are prohibited, but fly fishing is permitted in certain areas.

The Village isn't friendly to renters. Think again if you're considering Incline Village for your next Airbnb stay. Renters are not allowed access to Incline Village's amenities because they are not lot owners.

Pool rules must be carefully followed.

Construction and renovation should be approached with care, along with permits. If you were planning a slight home improvement, be prepared to present your case to the Village Board, who may decline your proposal. Handling all the paperwork properly should make the Incline Village board more amenable to your proposal.

Watercraft rules must also be followed.
Benefits for Incline Village residents
Incline Village was made for adventurers. The area is a planned community designed to take advantage of the lakefront, surrounding nature, and the best beaches. The well-planned housing developments allow many Incline Village lakefront condos for sale to have a great view of either Lake Tahoe or the Sierra Nevada range.
One of the biggest perks of living in Incline Village is one you'll likely notice the first time you go
shopping
. Incline Village is located in Nevada, so there is no sales tax, lowering the cost of even the most high-end purchases. There are also plenty of shops, including boutiques, luxury clothing stores, lake-inspired crafts and art, traditional beachfront shops, and more.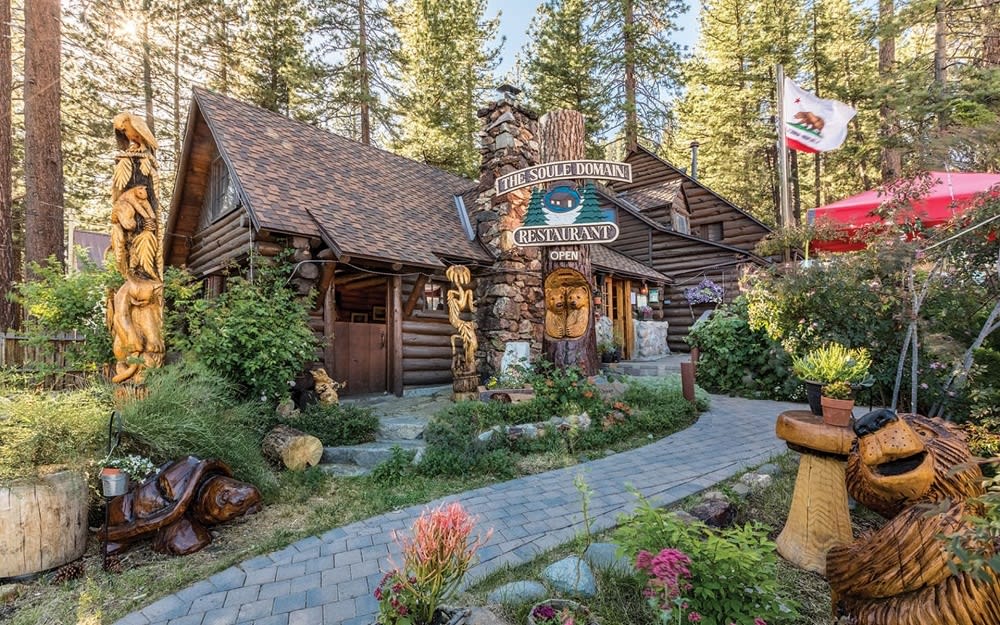 Photo Courtesy of Tahoe Quarterly
Restaurants include
Soule Domain
, a Lake Tahoe landmark that keeps the menu fresh, lively, and full of surprises, such as the decadent seared sea scallops served with smoked pork belly.
Lone Eagle Grille
offers fine dining that changes with the seasons. Its menu ranges from wild game (elk with a blueberry gastrique) to fresh seafood (tiger shrimp, Chilean sea bass), so there's something for everyone.
In addition to shopping and upscale restaurants, Incline Village offers opportunities for myriad
outdoor adventures
.
With the Sierra Nevada Mountain Range so close, skiing is not far in the winter, nor is snowboarding. In summer, golf might be the primary sport in the village, but sailing, hiking, canoeing and kayaking, paddleboarding, fishing, boating, and mountain biking can get you outdoors the other three seasons.
The Incline Village lakefront condos for sale offer great views, but the property was specifically designed to provide gorgeous views of the mountains and the lake.
Amenities for Incline Village residents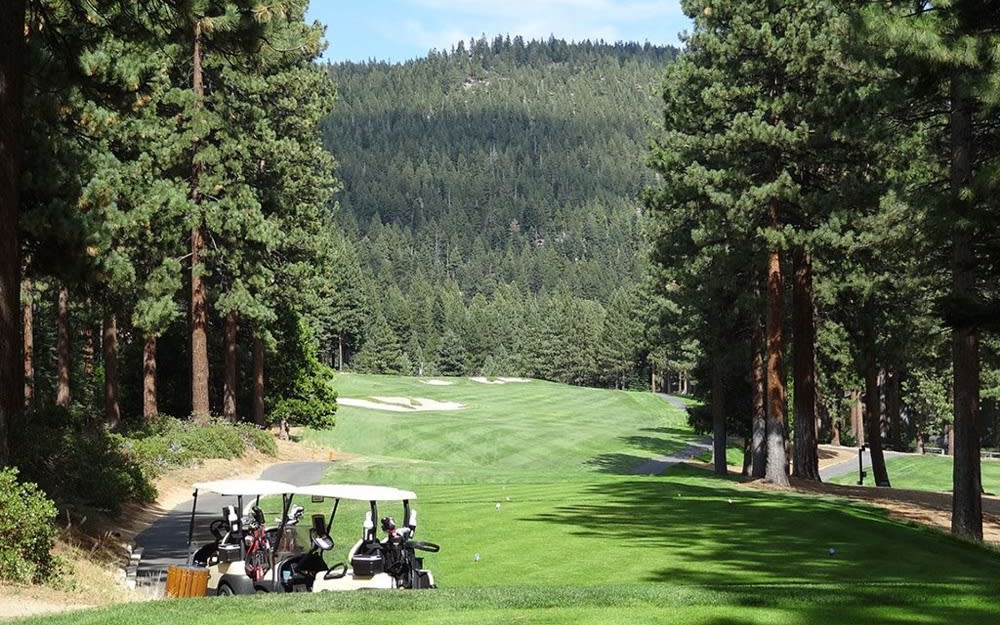 Photo Courtesy of Golf Course Guru
Residents have four separate
beaches
to choose from — Incline Beach, Ski Beach, Hermit Beach, and Burnt Cedar Beach.
Incline Beach has a swim area, sand beaches, places to picnic, and beachfront cocktail service. Ski Beach has miles of lakefront, a boat launch, and hiking trails. Burnt Cedar Beach also has a waterfront cocktail service, and plenty of kid-friendly activities, including a heated pool and a playground. Hermit Beach offers secluded swimming, making it a great place to check out, especially during the off-season, when Regency Hyatt Hotel residents who have access to Hermit Beach might be less likely to use available amenities.
A few special treats include:
Diamond Peak Ski Area, with discounted lift tickets for residents.
Special planned events and year-round entertainment.
Find a local real estate agent
We all know that home buying is stressful. But what if you were to sit down with a high-end, luxury agent who understands your needs and can find the exact home, condo, or townhouse available to meet your needs?
Your agent can help you find the perfect, move-in-ready home so you can begin to enjoy the relaxed lifestyle you deserve. Ready to take the next step? Reach out to
trusted local luxury real estate agent Cole Mizak
for guidance.