Are you thinking about selling your home? Are you wondering what home projects you can do to earn top dollar? Staging is one of the top ways you can show off your home to its best advantage and make it appealing to the ideal buyers. Here is more information on what staging is and why you need to do it to sell your home for top dollar.
1. What is staging?

Whether selling your first or third home, you have undoubtedly heard this word thrown about by people in the industry. Staging is preparing and rearranging the home to present it in the best possible light for the buyer. Instead of completely emptying your home, you could strategically rearrange high-quality furniture and other artifacts to help assign a specific function to each room. Ultimately, staging a home will allow home buyers to walk through and visualize their future lives in the home.
2. Why should you stage your home?
Staging is essential for several reasons. The primary reason is that it can help to highlight the home's best features, even making the house appear brand new. In addition, sellers can start packing and getting ready for their move. A staged home could spend
73% less time on the market – and sell for 25% more!
With these incredible statistics, there is no doubt that you need to consider adding staging to your list of things to do when selling Zephyr Cove or Incline Village homes for sale and everywhere in between.
3. How to stage?

Many might think that staging your home is simply cleaning and rearranging furniture. However, it is much more than that. You need to have a plan and know your target demographic. You can then create a space catering to potential buyers' needs. Consider consulting with a professional stager or a real estate agent with experience and certifications in staging luxury homes to provide guidance on staging. Continue reading for tips on how to stage Incline Village homes for sale so you can earn more!
Hire a professional cleaning company

It goes without saying, but the most important thing you can do is clean your home. After many years of living in the house, it might have accumulated quite a bit of dust and grime – some of which might be harder to remove through regular cleanings. That is why you should consider hiring a professional cleaning company to clean your home from top to bottom. While you could do a thorough cleaning of your home yourself, it is often more efficient to hire an experienced cleaning team. A cleaning team will be able to clean your home quickly and comprehensively, which is beneficial in the often speedy real estate environment. Most importantly, deep cleaning your home could yield a higher return on investment.
Declutter and depersonalize

Dust might not be the only thing you have accumulated after years of living in the house. This is the time to go from room to room and start decluttering. If drawers, cabinets, and closets are packed with stuff, then you need to go through them and consider whether you will keep or give them away. Consider removing your belongings, such as family photographs, awards, paintings, books, clothes, and shoes. By eliminating many of these items, you are working to depersonalize your home so that it is no longer attached to you. Ultimately, you need to create a versatile and functional space in which potential buyers can see themselves whether you are selling Zephyr Cove or Incline Village homes for sale.
Rearrange furniture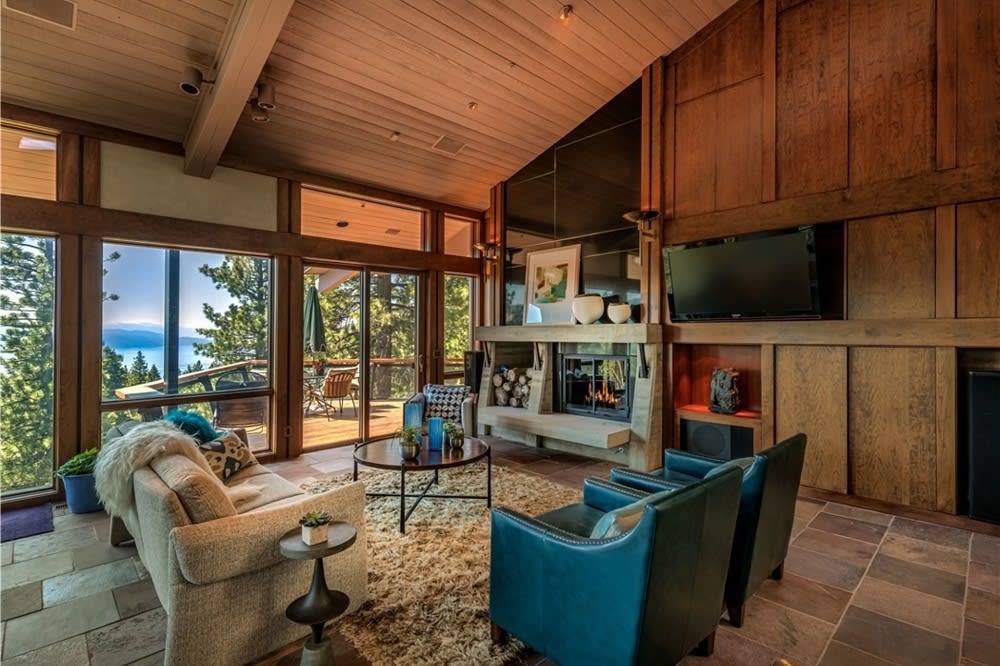 After you have removed many of your items, then it is time to start rearranging. The key to rearranging lies in determining a focal point and then letting the furnishings flow naturally. For instance, this
luxury home in Incline Village
has strategically placed chairs, coffee tables, and couches in such a way as to let the eyes wander to the magnificent outdoor views that are present in nearly every room. After strategically arranging the furniture, you can add some small decor items, such as vases, lamps, and rugs, to help create the versatile and cozy space home buyers in Nevada love!
Bring nature indoors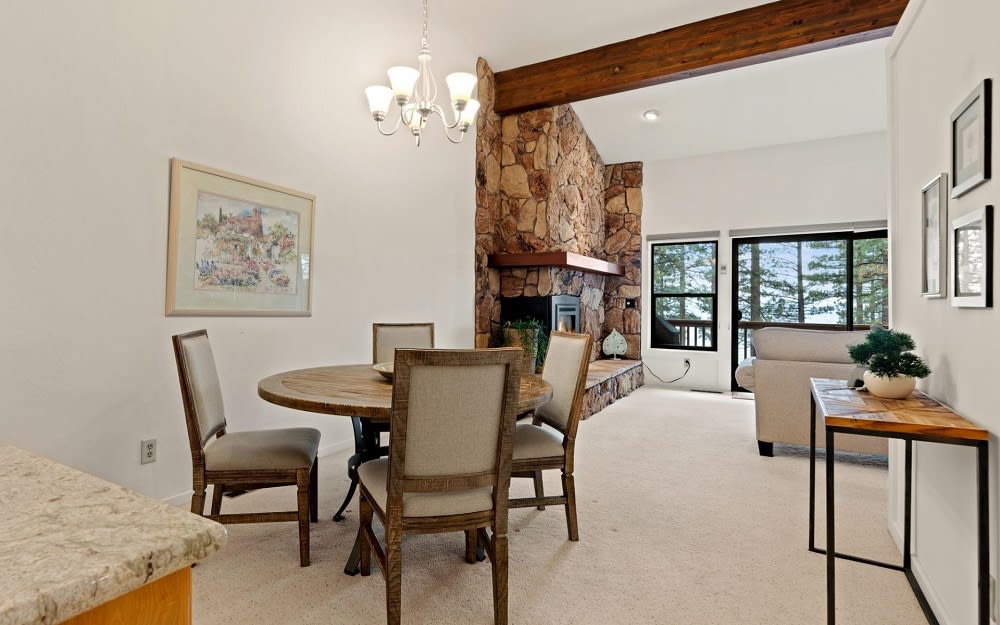 Whether you are selling a home in Incline Village or Zephyr Cove, your home will most likely be surrounded by nature. Consider bringing nature indoors. One excellent example of a
staged Zephyr Cove condo for sale is this unit
that seamlessly incorporates the browns and greens from the immediate outdoors. Furthermore, this home showcases wood-grained furniture and floors with occasional pops of color to create an exciting and natural space. When staging your home, consider what colors are outside your windows and try bringing those colors into your home.
Add more light

One of the most significant ways you can sell for more is by adding more light. Consider replacing your light bulbs with energy-efficient ones. As for the windows, consider updating the blinds and curtains so that they can let in more natural light and provide insulation during the winter season in Nevada. Before every open house or private showing, ensure that the blinds are up to let in as much natural light as possible. A home with plenty of natural light can be transformed into a vibrant space that appeals to many buyers.
Don't forget about curb appeal
The first thing that many buyers will see when visiting your home is the facade. While you do not have to do extensive landscaping, you should do minor projects to help make your curb appeal stand out. For example, something as simple as mowing your lawn and trimming back the hedges can go a long way toward creating a beautiful space. You could also add pavers, rocks, and plants to add more visual interest and color to the landscaping. By doing simple landscaping, you could potentially
gain up to 267% in ROI
.
Interested in selling a home in the Lake Tahoe area? Then, schedule a consultation with premier luxury real estate agent
Cole Mizak
. As a Certified Luxury Home Marketing Specialist, Cole will use innovative strategies and offer world-class service to sell your million-dollar luxury home quickly and for top dollar!