If you're considering selling your Incline Village home sometime soon or further down the line, one important consideration is your Return on Investment, or ROI. Ensuring that your home is in overall great shape will mean that it is poised to sell for top dollar when you eventually decide to list it.
There are different ways of calculating
ROI percentages
depending on whether you use financing, but the basic principle is to consider how much you spent for a property as well as repairs and subtract that total from how much you sell a property for. So, if you purchase a home for $500,000, spend $50,000 on repairs, and then sell it for $700,000, your ROI is $150,000.
Keep reading for some top
tips on preparing
your Incline Village home for maximum ROI.
1. Cater to the Incline Village buyer

One tried-and-true saying in real estate is "location, location, location," and that's certainly true when it comes to ROI. For an Incline Village home, you should consider what appeals to buyers about the area and focus on any home upgrades with that population in mind. Incline Village buyers tend to be outdoorsy, enjoying activities on Lake Tahoe in the summer and skiing in the winter. Thus, positioning your property to cater to these interests and pursuits will pay off in ROI. For example, building a deck that allows residents to relax with lake views might carry greater ROI than finishing a home's basement. This is not to say that it's not worthwhile to undertake renovations like finishing a basement. However, as a homeowner, you will likely see more ROI on a deck with views in Incline Village because Lake Tahoe is specific to the area.
2. Paint in neutral colors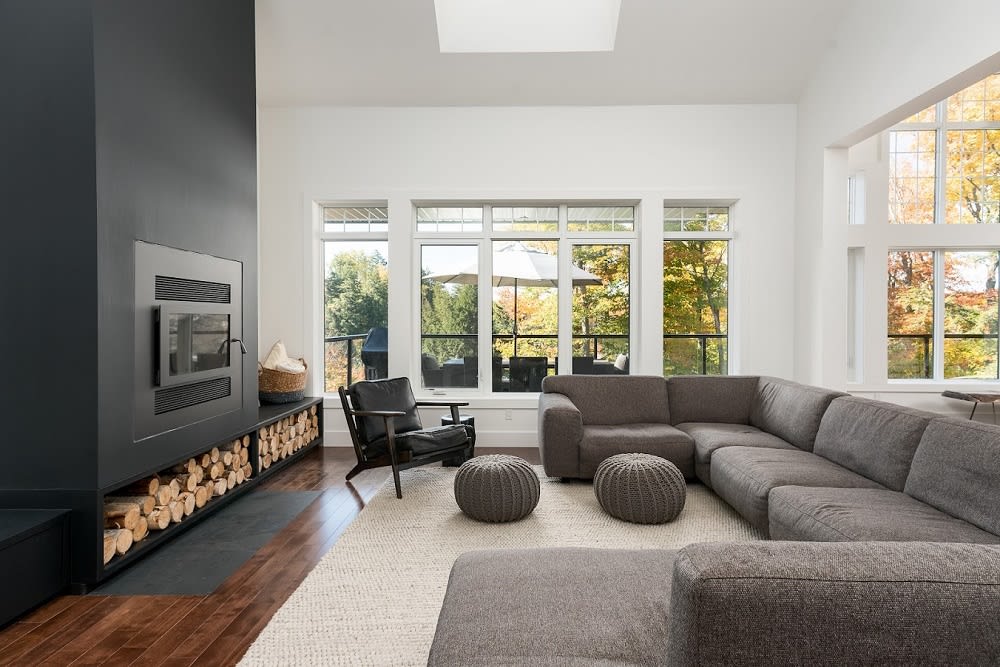 A fresh coat of paint can go a long way and might be just what your home needs for a quick and effective revamp. A fast refresh and the smell of fresh paint can make your home seem newer and in prime condition. Focus on neutral colors like beige and off-white to ensure your home appeals to the largest number of potential buyers. The cost of paint is relatively cheap compared to bigger home-improvement projects, so painting often carries a hefty ROI.

In addition to painting your home's interior, be sure to paint the exterior to increase ROI. A new paint job will more than pay for itself when you go to sell a house, and it will get more prospective buyers in the door after you list because it increases curb appeal.
3. Knock out general repairs and upgrades

Don't underestimate the ROI on fixing up small issues that have been affecting your property. For example, you should go ahead and make sure all minor repairs that need to be done are complete – fix a leaky sink and replace damaged shutters. When you go to sell a house, minor issues like this can become sticking points when it comes time to close, so it's best to stay on top of them for optimum ROI.
For Incline Village properties, always make upgrades according to what sells in the area. Since many Incline Village owners use their properties as bases for skiing adventures, it will pay off to have your house as winterized as possible. So, for example, if you are replacing windows, it will boost your ROI to use the best
cold-weather windows
.
4. Make sure your garage is ship-shape
Incline Village homeowners value garage space, and making improvements to the garage is an almost surefire way to increase your ROI. In fact,
one survey found
that replacing a garage door is one of the most cost-efficient home improvement projects. Simply replacing a garage door
can increase your sales price
by up to 4%. It is also worth it to make other small improvements to your garage, like putting in new shelving and keeping it clean in every season.
5. Make your home smarter and more energy efficient
Installing smart-home features and ensuring your home is as energy efficient as possible are likely to be a win for the ROI on your Incline Village home. Homeowners prize smart devices like thermostats, CO detectors, security systems, and lighting. Most smart features can be DIY installed
for under $1,000
. It's always the case that buyers will value energy efficiency, but it's particularly true these days when energy costs have been skyrocketing.
There are a great number of ways to make a home more energy-efficient, including installing eco-friendly appliances. Adding solar panels is also likely to increase your ROI, as is sealing a house to reduce air leaks and drafts. You can make an appointment with
an energy auditor
to get a sense of which upgrades will make your home more energy-efficient. An energy auditor will go room-by-room in your house to determine where you should direct upgrades.
6. Find a real estate agent specializing in Incline Village
A key step in increasing your home's ROI is finding the right Incline Village real estate agent to assist you. A qualified professional in the Incline Village community will be incredibly knowledgeable about
Incline Village lakefront homes
and what style of homes, properties, and amenities are in high demand. Finding someone who can offer you optimum customer care is the first thing you should do when researching how to add value to your home with an eye to eventually selling the property.
Are you ready to take the steps necessary to increase your home's ROI? Reach out to top Incline Village realtor
Cole Mizak
for expert guidance. Cole is a Certified Luxury Home Marketing Specialist with the Institute for Luxury Home Marketing and holds the "Million Dollar Guild" status; specializing in $1,000,000+ properties. As a longtime Lake Tahoe resident, Cole can give you a thorough rundown on how to boost your Incline Village property's value.