Lake Tahoe is one of the most naturally stunning locations in the West. From the rugged Sierra Nevada Mountains to the crystal blue waters of the lake, Lake Tahoe is a leading luxury tourist destination with some of the most coveted real estate in the nation. In well-established areas such as Incline Village, homes for sale come at a premium. But how do you know how much real estate is worth in the Lake Tahoe area? Whether searching for your dream home or preparing to sell, here's how to tell what that luxury home is worth.
Location is key
As with any real estate market, location is one of the main driving factors behind the luxury real estate market. This is especially true for places like the Lake Tahoe region, where natural beauty and
recreational activities
are the main draws to the area. Some of the most highly sought-after houses for sale in Incline Village, Nevada, are luxury homes with direct access to at least one of the following areas: Lake Tahoe, the Sierra Nevada Mountains, or the Incline Village Golf Courses. Direct access to Lake Tahoe's recreational areas add increased value to properties because many residents want to be close to the action.

Luxury waterfront homes on Lake Tahoe are some of the most valuable real estate in the Sierra Nevada Region of California and Nevada. Homeowners value unencumbered waterfront and mountain views and will pay top dollar for those properties. Many waterfront homes are acreages with direct water frontage. In other words, the more acreage and water frontage a property has, the more valuable the real estate is.
Like lakefront homes, mountain homes also command top-dollar real estate prices, especially those with direct access to skiing and panoramic lake and mountain views. Another area where luxury homes are valuable is the
Incline Village Golf Courses
, where houses have stunning views of the Sierra Nevadas and direct access to an Incline Village championship golf course. Homes located in these areas will always have an excellent return on investment.
High-end features create a major impact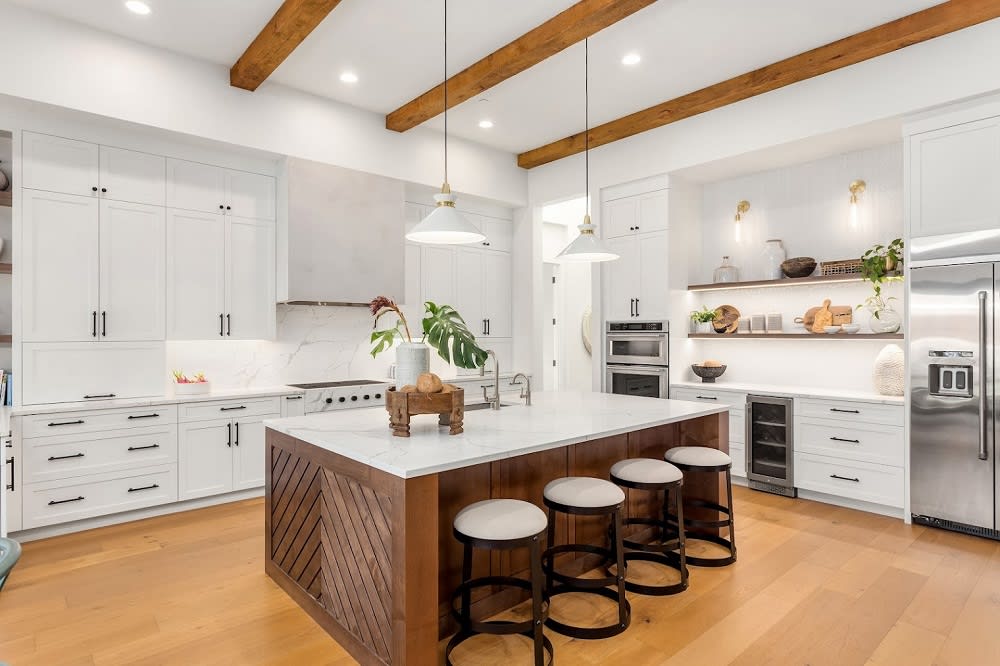 Photo courtesy of Shutterstock
While location plays an integral role in real estate valuation, determining a luxury home's value involves other factors. Homes on Lake Tahoe vary in size, age, and price depending on their luxury features and amenities. Homebuyers pay top dollar for the extra
features found in luxury real estate
, including:
Custom woodwork, stonework, or metal work
Gourmet kitchens with custom cabinetry, butler's pantries, high-end countertops, contemporary lighting, professional-grade appliances, etc.
Spacious bedrooms with private en suites
Home offices with stunning views
Well-defined spaces
Added extras like wine cellars, fitness centers, media rooms, resort-style pools, spas, etc.
Custom windows and doors that provide fantastic views (options that integrate the indoors and outdoors, such as accordion doors, add even more value to a property)
Along with these high-end features, luxury homes are also known for their craftsmanship and artistic finishes, which add value to any luxury home. Little details create a major impact on any space.
High ticket hi-tech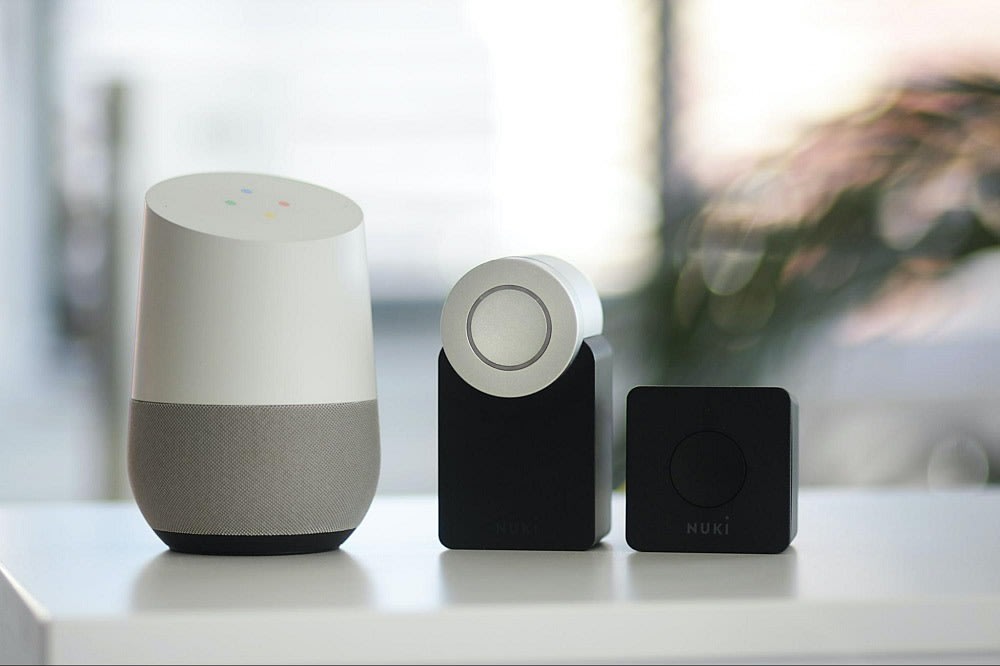 Photo courtesy of Shutterstock

Lately, there has been a trend in luxury real estate. While custom finishes and location draw homebuyers to luxury property, technology is also essential. Luxury buyers are looking for qualities like privacy and security, and smart home technology keeps homes safe and secure. High-end security systems with monitors and cameras provide peace of mind for many homeowners. Taking it one step further, many homes have high-tech features like lighting systems, temperature control, sprinkler systems, pool systems, smart appliances, and more. The possibilities are nearly endless for automating luxury homes.

Smart home technology has become essential for modern luxury homeowners, who may divide their time between Lake Tahoe and other locations. They will pay big money for assurances that their home is safe and secure when they are not around. Even beyond security measures, smart home technology saves energy, which has become a significant priority in recent years. Energy-efficient products, such as solar panels, geothermal heating and cooling, LED lighting, and locally-sourced materials reduce carbon footprint and increase the value of luxury homes in Incline Village.
The market determines the value

The Lake Tahoe region is one of the most popular vacation destinations in the West. With year-round access to recreational activities, stunning natural beauty, and charming small towns all around the lake, it's easy to understand why Lake Tahoe has such a hot real estate market. And it's not just popular with tourists and people with second homes. With the advent of remote work, more and more people are moving to the Lake Tahoe area full-time, which has resulted in a greater demand for quality homes.
So what does this mean for Incline Village's luxury real estate market? As more and more luxury buyers move to the Lake Tahoe area, there will be an increased demand for high-end luxury properties, increasing home values. Buyer demand ultimately determines
fair market value
, especially in the luxury market.

The most important step for prospective homebuyers moving to the area is hiring an Incline Village real estate agent. By hiring an area expert, homebuyers will learn more about the local area and have an industry expert who can help them navigate the area's dynamic real estate market.
For homeowners considering selling their home, the most critical step in
determining a home's value
is meeting with a local luxury expert who can provide a comparative market analysis (CMA) of their home. With a CMA, sellers know which homes have recently sold in the area and what buyers paid for them. Some of the factors that go into a CMA include:
Age, size, and condition of the home
Features of the house (pool, media room, fitness room, etc.)
Location
Additional features (lakefront property, community amenities, etc.)
When it was sold (typically within the last three to six months)
How much it sold for
In the end, buyers determine the features they are willing to pay top dollar for, which ultimately dictates the worth of a luxury home in the Lake Tahoe area.
Are you ready to buy or sell luxury real estate in Lake Tahoe? Cole Mizak can help you get started. Professional and straightforward,
Cole Mizak
is a premier agent with unparalleled expertise in Lake Tahoe's luxury real estate market.
Contact Cole
today for your real estate needs.

*Header photo courtesy of Shutterstock